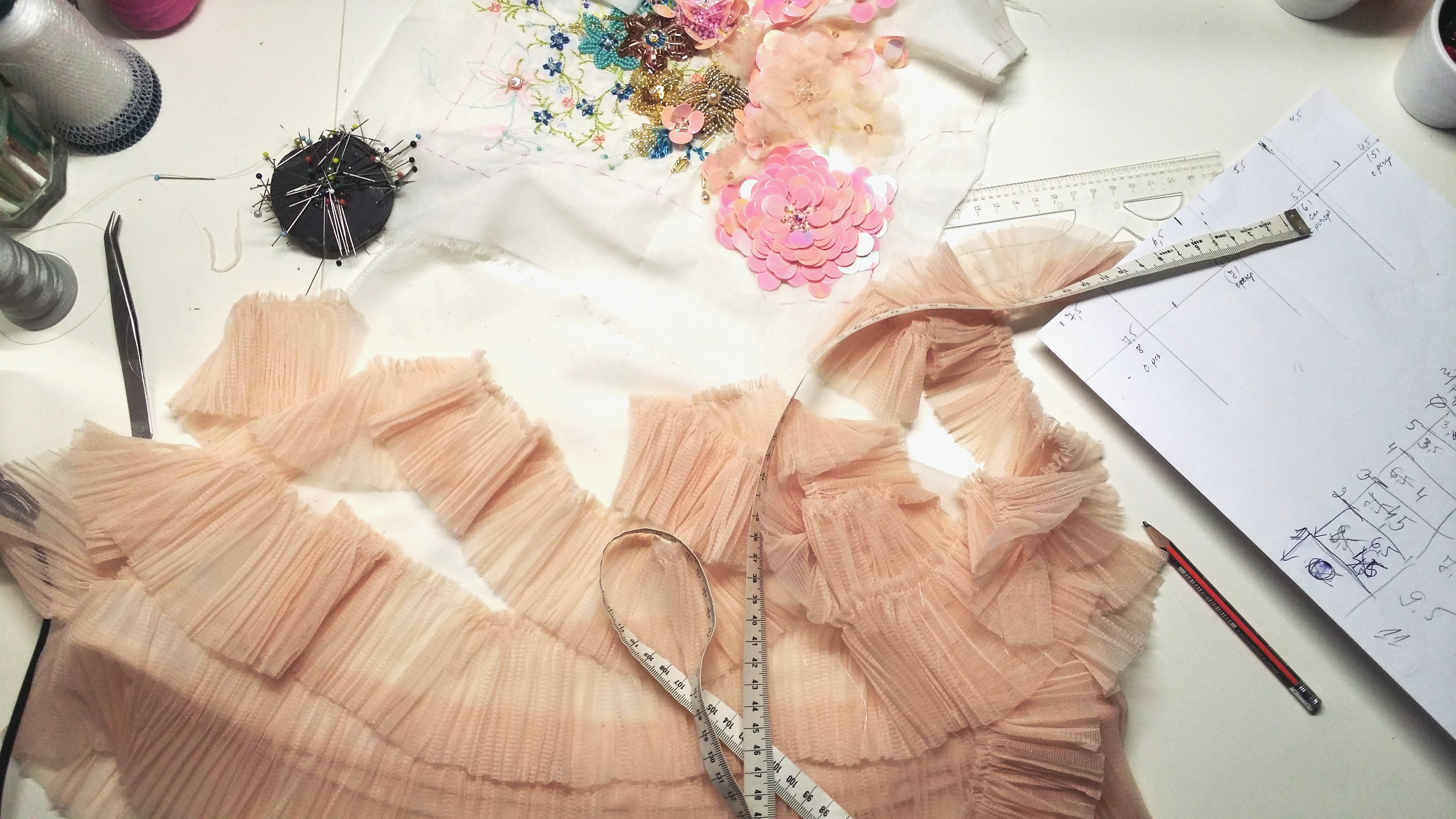 Happiness is on the top of a needle!
We are Valentina Docheva and Yoana Docheva – mother and daughter, who merged together professional know-how and creative talent, thus bringing to life for you high quality couture clothing collection made with beauty and style.
In our designs we aim for higher quality different from the mass production you will find on the market. We offer you unique, single handmade clothes – result of our search for beauty and finesse in all their dimensions. We embroider out talent and love in the designs, and with every stitch we also leave for you a piece of our inspiration.
We work with high quality materials – cotton, silk, taffeta, chiffon, organza, tulle, semiprecious stones, Swarowski crystals and pearls, Japanese and Miyuki pearls. These we choose for you with great attention and precision.
The designs we make are not only exquisite, but they masterfully let themselves fuse in practical combinations with accessories and shoes, making their uniqueness even more notable.
The most important thing is you – our clients! We create with special love all children's designs, for our children are our greatest muse.
For each one of you our clothes will come to life exceptionally. We are looking forward to seeing the beauty of our designs creating a bridge between our inspiration and your own unique identity.